Certified Agile Business Analyst
Training

(CABA)
Course Overview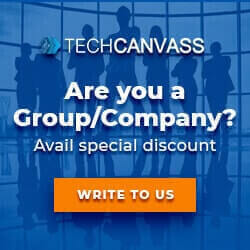 Certified Agile Business Analyst (CABA) course is a specialized business analyst training program. This CABA certification is awarded by the International Software Quality Institute (iSQI GmbH), Germany.
This Agile business analysis training is one of the few programs to help you gain expertise in business analysis activities in the Agile environment. The course will help you master the agile business analysis skills in Scrum, Kanban and other Agile methodologies.
The Agile adoption rate is at an all-time high, an agile business analyst certification will help you gain a distinctive advantage as a professional.
Our certified agile business analysis training course in partnership with iSQI, Germany also offers a discounted CABA exam fees.
Why the CABA Certification Course from Techcanvass?
International Certification
iSQI Germany certification
iSQI course Material
Official manual and handbooks
Question Bank
Question bank for the preparation of certification exam
Agile BA Workbook
Specially designed crossword, matchmaking and flashcard
Experienced Trainer
Trainer with experience of working in Agile projects.
TechEdge Portal
Get access to our LMS portal for 1-year
Course Syllabus
The CABA Course syllabus is aligned to the iSQI Certified Agile Business Analyst (CABA) Certification.
Agile Principles & Framework
• The traditional SDLC
• The Agile Manifesto
• The 12 principles
• Agile versus traditional development
Common Agile Approaches
• A generic agile process
• Roles in agile
• BA roles in agile
• Scrum , XP, Lean and Kanban
BA Techniques in Agile Projects
• BABOK® and the Agile Extension
• The agile BA framework
See the Whole
• Business capability
• Personas
• Value stream mapping
Think like a Customer
• User stories and elaboration
• Story decomposition
• Story mapping
• Story boarding
Determine what is of Value
• The product backlog
• Business value definition
• Techniques to elicit user stories: Interviews, Story-writing workshops
• Class Exercise: Developing User Stories
Get Real with Examples
• Behaviour driven development
• BDD and test automation
Understand what is Doable
• Real options
• Planning workshops
• Relative estimation
Stimulate Collaboration and Continuous Improvement
• Retrospectives
• Collaborative games
Avoid Waste
Review and Close
• Retrospective
• What next for the BA
Course Projects
Course Project 1
Frinsley Bank – User stories and cards
Frinsley Bank has recently got the banking license. The management wants to build an Internet banking system for retail customers. The bank has already implemented the core banking, credit cards and lending system implemented. The internet banking system is going to interface with the product systems (core banking, credit cards and lending system).
Project Objectives: As a Business analyst you are responsible for the development of user stories and user story cards so that the features can be implemented.
Course Project 2
Car Zone – Developing Seller and Buyer Personas
Centip Trading International is a leading car selling company. It is now planning to enter used car sales and service. The company is planning to launch a platform to enable selling and buying of used cars. It will work as an intermediary for the buyers and sellers and provide its services for car registration, pricing, and other such services.
Project Objectives: The Sellers and Buyers are key actors in the project but they can have multiple roles in the project. To understand the profiles better, the stakeholders have suggested to create Personas for these two actors.
CABA Course Pricing
The agile business analyst training course is available as an online self-paced course with 16-hrs of actual online class recordings. The lectures have been divided into small chapters for easy learning and better understanding.
Each chapter will have an associated quiz. There is an end of course Proficiency assessment test also, which will also make you eligible for Techcanvass certification of proficiency.
Certified Agile Business Analyst Course
Self-paced Course
Course Highlights
• iSQI Germany approved course
• Actual class recordings
• Arranged in Chapters
• Chapter-wise Quizzes
Course Material
• iSQI Official manual
• iSQI official presentation
• iSQI full-length simulations (2)
Certification
• Techcanvass Certification based on test and project completion
• 10% Discount on iSQI CABA Exam Fees
Course Fees
(Please Select Currency)
[GST Extra]
₹ 5,670
₹ 6,300
(10% OFF)
/div>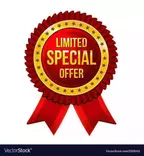 Special offer for today only !!!

Additional Discount on All Courses
Hours
Mins
Secs
Grab Now
CABA Course Details
What are timings on CABA online classes?
The online training sessions are conducted on the weekends i.e. on Saturdays and Sundays. The batch timings are from 7:30 AM – 09:30 AM (Indian Standard Time).
What is the duration of each online batch?
The duration of the batches are 4 weeks with 4 hours of classes every weekend.
Do you also offer self-paced course for CABA?
Yes, we do offer self-paced course with all the features. You can see the details in the pricing section.
Do we have any other sessions in addition to the live online classes?
Yes, we do conduct online webinars/events twice a month covering a range of topics relating to Business analysis, Agile Business Analysis and more..

These sessions are free for our registered students.
CABA Mock Questions and Drills
The iSQI Certified Agile Business Analyst (CABA) exam comprises of 40 questions. To help you practice well, our course has chapter wise and full-length simulations. We have also included drills comprising of crossword puzzles and match making exercises.

iSQI Germany Certification
Reputed International Agile Business Analyst Certification

iSQI Official documentations
Official Manual and presentations

CABA Question Bank
Mock Question bank for the preparation of certification exam

CABA Practice Drills
Crossword Puzzles, Match making and Flash cards

iOS and Android App
Get your lessons on the mobile app of your choice

TechEdge Portal
Get access to our LMS portal for 1-year
Student Testimonials
Use the scrollbar to navigate right for more.

Prasad Joshi
Senior Solution Architect at Inventec Australia
I completed my CABA Certification and it was an excellent journey which Techcanvass arranged. My trainer Ipsita was excellent and with her in-depth knowledge, I was able to understand all AGILE concepts with much ease. A very good, professional show from you guys. Thanks
Deepthy B.

I joined Techcanvass Institute for CABA course. I had opted for Online training on weekends. The session is very well structured and so it was very easy to understand and follow. The course helped me to understand the agile techniques for BA.
I would recommend this institute to everyone who is looking for agile BA training. The instructor and the administration team are very supportive and responsive.
Jyoti Moryani

It was a good experience learning from Techcanvass. The trainer had made the sessions quite interactive which helped and made learning fun. Also, all modules were explained using real-world scenarios which made it all the easier.
Also, there is a lot of content on the portal for example videos, some very helpful tutorials. The mock sessions were also included in the classroom training and were a very interactive one.
Frequently asked questions (FAQ)
I am new to business analysis, can I do this certification?
The CABA certification is better suited for IT professionals who are familiar with software development processes and methodologies. If you are working as a business analyst, developer, programmer, tester or QA professional, this course is meant for you. If you are coming from non-IT background, then this course is definitely not recommended. For Non-IT professionals, IIBA ECBA Business Analyst Certification Training is an ideal choice.
What is the value of CABA certification?
Certified Agile Business Analyst certification is one of the very new certifications for the Agile business analysts. It's a relatively role and hence you might not have heard about it. As Agile methodologies are getting adoped at a rapid rate, this role is going to gain prominence very fast. You can definitely go for an early mover advantage.
What is CABA?
Certified Agile Business Analyst certification is one of the very new certifications for the Agile business analysts. This certification is offered by International Software Quality Institute (iSQI), Germany.
What is iSQI and where is it located?
The International Software Quality Institute (iSQI GmbH), headquartered in Potsdam (DE), with subsidiaries in Amstelveen (NL), London (UK) and Boston, (USA), is a leading provider of certification examinations all over the world. For the last 10 years, it has been certifying professionals across the world. Some of the certifications provided by iSQI are as follows:
• Certified Agile Tester (CAT)


• Certified Agile TDD


• Certified Agile BA


• Certified Agile Essentials


You can visit Agile Teaming website to learn more about these certifications.
Who is an Agile Business Analyst?
Agile business analyst is a relatively new role in the IT industry. However, we can relate it to a Product Owner's role in SCRUM methodology. Business Analyst role is relevant for all types of IT projects including projects executed using Agile methodologies. The skills for an Agile Business Analyst includes user story development and mapping, backlog grooming, customer stakeholder interaction etc.
What is the CABA certification fees?
The paper based exam costs € 125. This exam can also be taken at Pearson Vue centres across the world. The Pearson Vue exam fees are different in the country you are residing.
Techcanvass is an Authorized Pearson Vue Test centre, so you can appear for the certification exam from our Mumbai office as well.
What is the difference between an Agile Business Analyst and Product Owner?
A product owner is a defined role for SCRUM methodology only and is not valid for all the Agile methodologies. Agile business Analyst refers to the business analysis conducted in any software project following Agile methodologies not necessarily SCRUM.
But broadly speaking, product owners have a restricted role as compared to a typical business analyst.
Other Business Analyst Courses