Certified Agile Business Analyst Training (CABA)
Course Overview
Techcanvass's Agile Business Analyst course is a certification course leading to CABA certification. Agile business analyst is a specialization for business analysis skills in Agile environment including SCRUM.
The Certified Agile Business Analyst certification (CABA) is awarded by International Software Quality Institute (iSQI GmbH) , Germany.
Our course not only covers the requisite topics for the certification but also helps learn practical business analysis skills for Agile environment like user story modelling, estimation techniques etc.
Why the CABA Certification Course from Techcanvass?
International Certification
Certification by iSQI Germany.
iSQI course Manual
iSQI Germany provides a manual for reference purposes.
Mock Tests
We also provide 3 mock papers for practice.
Project
A project to create the specifications for a Retail banking application.
Experienced Trainer
Trainer with experience of working in Agile projects.
TechEdge Portal
Get access to our LMS portal with PPTs and Recordings.
Course Delivery Modes
The agile business analyst training course is available as online self-paced course with 16-hrs of actual online class recordings. The lectures have been divided into small chapters for easy learning and better understanding.
Each chapter will have an associated quiz. There is an end of course Proficiency assessment test also, which will also make you eligible for Techcanvass certification of proficiency.
Online Self-paced Training
16-hrs of lectures


Actual class recordings


LMS Portal for 180-days


iSQI approved training material


Chapter wise Quiz


CABA Certification fees not included


Course Demo
Course Syllabus
This selenium training course is designed to provide you a comprehensive and hands-on training on Java basics and Selenium 3.0. You have the option to go for the professional course or advance course.
What is Business Analysis?
• Business Analysis / The Business Analyst
• The Scope of Business Analysis
• Competencies of a Business Analyst
What is Agile?
• Agile
• Agile versus Traditional
• Need for Agile
Common Agile Approaches
• Generic Agile
• Agile Team Roles and Responsibilities
• BA Roles in Agile
• Scrum and XP
• Lean and Kanban
Introduction to SCRUM
SCRUM methodology
SCRUM Roles
Scrum Artefacts
• Product Backlog
• Sprint Backlog
• Burndown chart
• Burn up chart
SCRUM ceremonies
• Daily Stand up meeting
• Sprint Planning meeting
• Sprint Review meeting
• Retrospective
Scrum Product backlog grooming
• Why backlog grooming
• Is not against SCRUM rules
BA Techniques in Agile Projects
• Frameworks, Principles and Techniques
• BABOK® Techniques
• Planning Levels
Requirements Management in Agile
• User Stories
• Elaboration
• Story Decomposition
• Story Mapping
• Story Boarding
Advance Agile Techniques
• Business Capability Analysis
• Personas
• Value Stream Mapping
Requirements prioritization and MVP Concepts/Techniques
• Backlog Management
• Business Value Definition
• Kano Analysis
• MoSCoW
• Purpose Alignment Model
Review and close
• What next for the Business Analyst
• Retrospective
Live class exercises
• Sprint Planning meeting – Role play
• Sprint Review meeting – Role play
Frequently asked questions (FAQ)
I am new to business analysis, can I do this certification?
The CABA certification is better suited for IT professionals who are familiar with software development processes and methodologies. If you are working as a business analyst, developer, programmer, tester or QA professional, this course is meant for you. If you are coming from non-IT background, then this course is definitely not recommended. For Non-IT professionals, IIBA ECBA Business Analyst Certification Training is an ideal choice.
What is the value of CABA certification?
Certified Agile Business Analyst certification is one of the very new certifications for the Agile business analysts. It's a relatively role and hence you might not have heard about it. As Agile methodologies are getting adoped at a rapid rate, this role is going to gain prominence very fast. You can definitely go for an early mover advantage.
What is CABA?
Certified Agile Business Analyst certification is one of the very new certifications for the Agile business analysts. This certification is offered by International Software Quality Institute (iSQI), Germany.
What is iSQI and where is it located?
The International Software Quality Institute (iSQI GmbH), headquartered in Potsdam (DE), with subsidiaries in Amstelveen (NL), London (UK) and Boston, (USA), is a leading provider of certification examinations all over the world. For the last 10 years, it has been certifying professionals across the world. Some of the certifications provided by iSQI are as follows:
• Certified Agile Tester (CAT)


• Certified Agile TDD


• Certified Agile BA


• Certified Agile Essentials


You can visit Agile Teaming website to learn more about these certifications.
Who is an Agile Business Analyst?
Agile business analyst is a relatively new role in the IT industry. However, we can relate it to a Product Owner's role in SCRUM methodology. Business Analyst role is relevant for all types of IT projects including projects executed using Agile methodologies. The skills for an Agile Business Analyst includes user story development and mapping, backlog grooming, customer stakeholder interaction etc.
What is the CABA certification fees?
The paper based exam costs € 125. This exam can also be taken at Pearson Vue centres across the world. The Pearson Vue exam fees are different in the country you are residing.
Techcanvass is an Authorized Pearson Vue Test centre, so you can appear for the certification exam from our Mumbai office as well.
What is the difference between Agile Business Analyst and Product Owner?
A product owner is a defined role for SCRUM methodology only and is not valid for all the Agile methodologies. Agile business Analyst refers to the business analysis conducted in any software project following Agile methodologies not necessarily SCRUM.
But broadly speaking, product owners have a restricted role as compared to a typical business analyst.
Course Project
Retail Banking Project

The project will help you write user stories, epics and themes for a retail banking system. The system comprises of banking, advances and payments modules. You will also be creating the process model for this project.
BFSI (Banking, Financial services and Insurance) is a the biggest investor in IT systems and IT industry has this sector as the largest revenue source.
Case Studies
Developing Backlog, theme, Epic & User stories

One of the largest private sector bank in India was looking to develop an Enterprise Application Integration Project (EAI). A very large project had minimal user Interface (UI) requirements. It was a challenge to decide the strategy for the requirements elicitation and analysis, as more than 20 departments of the bank were involved. So in this case study, we are going to look at how we went about requirement elicitation?
Estimation and requirement management for an AGILE Project

A large private sector bank wanted to go mobile and was looking to develop the mobile application for users. In this case study, we are going to show how do you estimate the effort for this project to be developed using AGILE methodology. How do you manage the requirement for the project through multiple sprint.
Faculty & Technical Support
As a student you can ask questions with the trainers even after the classes. Simply send an email to TechHelp@techcanvass.co.in. You will get the answer as soon as possible.
Please note that our trainers are working professionals and sometimes may be busy with their office work.
Student Testimonials
Deepthy B.
I joined Techcanvass Institute for CABA course. I had opted for Online training on weekends. The session are very well structured and so it was very easy to understand and follow.
The course helped me to understand the agile techniques for BA. I would really recommend this institute to every one who are looking for agile BA training. The instructor and the administration team are very supportive and responsive.
Jyoti Moryani
It was a good experience learning from Techcanvass. The trainer had made the sessions quite interactive which helped and made learning fun.
Also all modules were explained using real world scenarios which made it all the more easier. Also there is a lot of content on the portal for example videos, some tutorials which are very helpful. The mock sessions were also included in the classroom training and was a very interactive one.
Call Me Back / Send Course Details
UML modelling for business analysts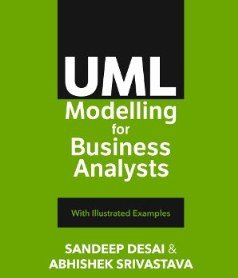 Subscribe to our Youtube Channel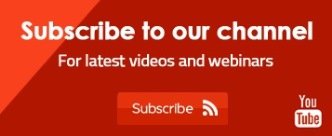 Our other business analysis courses
Agile Analysis Certification

IIBA CCBA Training

Certified Business Analysis Professional (CBAP) Training