Business Analytics with Excel Course
Course Introduction
Business Analytics presents an exciting career opportunity for professionals. Business analytics is all about solving business problems using data mining, predictive analytics and statistical models. Microsoft Excel is an extremely powerful yet underrated tool for analytics.
In this hands-on course, you are going to learn basics of analytics, various data analysis and mining capabilities of Excel using real-life case studies.
Who should attend this course?
This course is designed for the professionals, who wish to make a career in business analytics and have no prior background in IT. There are no pre-requisites for this course.
If you are looking for a similar course with R – Programming language, you can visit our course page on :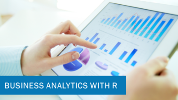 Business Analytics with R – Programming
If you are looking to have a Business Analytics course with both R - Programming & Excel, drop us an email for a special pricing at info@techcanvass.com.
Course content & Videos
Business Analytics Vs Data Analytics
Business Analytics and data analytics are two of the most used terms. Are they different or they used to refer to the same concept?

Business Analytics and Data Analytics are essentially the same and are used to refer to the same field and domain. They essentially refer to the science of making sense of data for creating value for businesses. Use of statistical modelling and predictive analytics techniques are the cornerstones of analytics along with other types of analytics like descriptive analytics, prescriptive analytics and diagnostic analytics.
Free Tutorials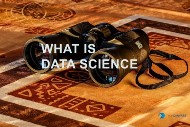 An article written by our Data science expert explaining the role of a data scientist using the case of "People You may know" feature on Facebook/LinkedIn. Written in a simple to understand manner, it will be a good start for you. Read More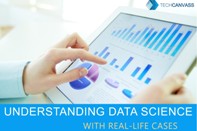 This is a recording of a webinar, conducted by a Data scientist working with Adobe Systems. In this webinar, he provides a thorough understanding of the data science, the project framework and techniques used in data science. Watch Video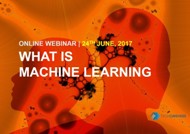 In this webinar recording, the speaker explains the concepts of machine learning and artificial intelligence. A useful insight into the world of Machine learning. Watch Video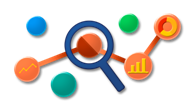 Descriptive analytics is one of the types of Business analytics. In this article, you will learn about the types of analytics specifically descriptive analytics, with the help of an example. Read More
Classroom Vs Instructor-led online training
All of us are very comfortable with class room training and rightly so. Nothing can beat classroom training. But with our busy schedule, traffic/travelling time and weekend family commitments makes it very difficult to attend regular classroom training, thereby constraining our growth and upskilling opportunities.

Instructor-led online training is a viable alternative to classroom training with great technology support and built-in interactivity. A brief comparison is shown below: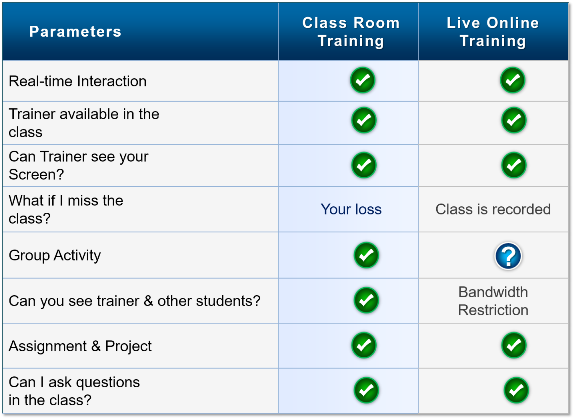 Don't miss to watch the actual recordings of our online training sessions to get a feel. (These videos are available in the previous section)
Standardized and consistent Training experience
Techcanvass uses standardized courseware and teaching aids, which includes courseware, presentations, projects, examples & assignments. All of these are developed by experts and are made available to the trainers as well as the students.
So, even though trainers bring in their individuality, the consistency of courseware and content ensures that every trainer delivers the same high-quality content/learning experience to every student.
Nobody is perfect but we do believe that with regular feedbacks from the students and using that to improve our content and approach to the teaching, we are becoming better.
Career Guidance by Our Experts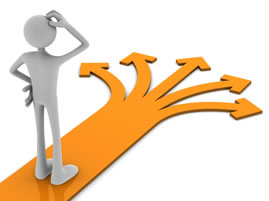 Our experts are ready to guide you if you are looking for some guidance or advice about your career or How can you move into a particular profile. Our experts are experienced IT professionals & understand the trend of the IT industry.
The best thing is that its completely FREE, no obligations!!!!! Just drop in your details and we will set your appointment with our experts. Fill in this career guidance session appointment form.
Related courses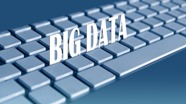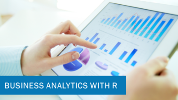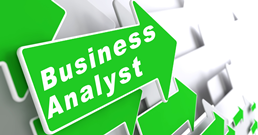 Certified Business Analyst Elite (ECBA) Training
This Training program is a hands-on training program which offers training on formal techniques, processes and tools required to become a business analyst. It's a 7 weeks training program and is offered both in the classroom as well as Instructor-led online mode.


Certified Agile Business Analyst (CABA) training
This course is designed with the objective to train Business Analyst aspirants with all the requisite skills to work effectively on agile projects including the activities they are going to perform, the artefacts they are going to produce, the collaboration with the stakeholders etc. The course will also provide an in-depth understanding of the AGILE principles, methodologies and the phases.

Want more info?
If you have any other queries or would like to talk to one of our representatives, we will be happy to help. Click on the button below.
Modes of training
Classroom Training
Instructor-Led Online Training
Course Highlights
5 weeks course
Weekends/Weekdays Course
Course reference material
20 hrs of recorded session
20 hrs of Project Work
Learn from Industry Professionals
Training Locations
Mira Road
Powai/Andheri East
Pune
Course Fees
Classroom

Rs. 11,500




Rs. 13,500

15% OFF
Online

Rs. 9,500




Rs. 11,000

14% OFF



Subscribe to our Youtube Channel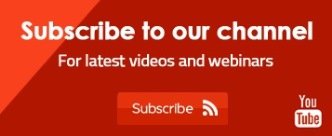 Learning Resources
Business analysis Vs Business Analytics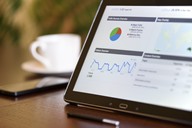 Types of Business analytics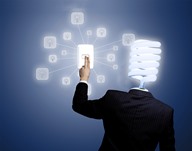 What is descriptive Analytics

Request for Demo/Call Back