Business Analyst Course with Healthcare Domain
Course Overview
Join this business analyst Course with healthcare domain to kick start your career as an IT business analyst. This course will also help you to prepare for the IIBA ECBA Certification.
We cover key Business Analysis skills like UML Modelling, User Story Modelling, SQL, SRS Preparation & Business case preparation in this business analysis course.
You will also learn - how the US healthcare Industry works? How do the Healthcare insurance companies work there? What is EDI, HL7 etc?
This course will also prepare you for IIBA ECBA Certification along with US Healthcare basics :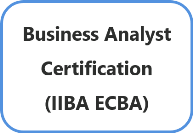 Why the BA-Healthcare Domain Certification Course from Techcanvass?
Instructor-led Live Online Training
Real-time Live online training sessions with Trainer Interactions
Weekend Program
Classes on Sat & Sun – 4 hrs per week.
Hands-on Training Approach
Sessions with Exercises, Class Activity & Tools knowledge
Mock Tests & Course Materials
10-days access to ECBA simulator & E-books
TechEdge Portal
TechEdge portal with learning resources.
IIBA Certification PDs
Provides you 21-hrs of PDs for meeting IIBA certification eligibility
Course Demo
Healthcare Sessions Preview
Healthcare Sessions Preview
Business Analyst ECBA sessions Preview
Course Delivery Modes
This course is delivered in classrooms as well as online classes. However the 3-weeks healthcare modules are only delivered in the Live online training mode.
You can also opt for self-paced course. The Self-paced course comprises of actual class recordings, structured into small sessions for easy learning. Each chapter also has quizzes to help you assess your learning.
Live Online Training
9-weeks course
Healthcare Domain Training
Two Projects
Recorded Sessions
LMS Portal Access
30-hrs of project work
PDUs for ECBA certification

Self-paced Training
36-hrs of e-learning content
Chapter wise sessions/Quiz
Real-life projects with guidance
Doubt clearing sessions with Expert
Email Support
Fees : 7,900/- (GST Extra)

What's included in the course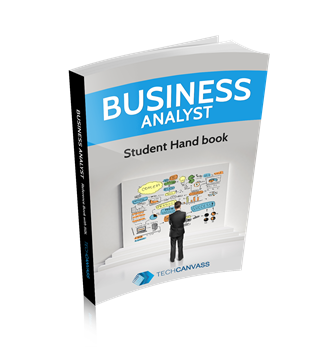 Business Analyst Handbook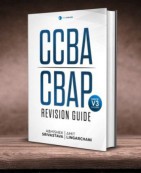 BABOK Revision Guide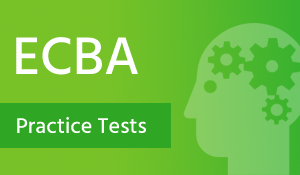 ECBA Mock Tests
These books are available in your Learning Management System (LMS) Portal.
Course Syllabus
This is a specially designed business analyst course, where we have added healthcare domain training to the practical, industry-relevant & IIBA recommended business analyst skills.
Healthcare Domain Moduless
Introduction to US IT Healthcare
Understanding of Healthcare Information Systems & Electronic Healthcare
Health Insurance – Overview
Claims Process
EDI Transactions
ICD- 9, ICD-10, CPT
HIPAA & Meaningful use Overview
Provider Modules (Refer to curriculum for Modules covered)
New Trends in Healthcare IT
Business Analysis Modules
Getting Started
• BA Role & responsibilities
• Need for a Business Analyst
• Skills of a Business Analyst
• Course Introduction
Introduction to BABOK v3
• Introduction to BABOK Guide v3
• ECBA Preparation Strategy
• Business Analysis Core concepts Model
• Business Analysis Planning and monitoring
Problem Solving & Analytical thinking
• Problem Solving methodology basics
• Root cause Analysis case study
• Problem Solving methodology Part - B
• Decision Making with case study
• Generic Problem Solving Exercise
Understanding Software Development Process
• Software Development process-Non-IT Prof
• What happens during software development
Software Development Methodologies (SDLCs)
• Types of SDLCs
• Waterfall Model
• Incremental SDLCs
• Agile Methodology
Concept of requirements
• Concept of software requirements
• Types of requirements - BABOK v3
• Classification and Prioritization - Detailed
• Class Exercise - I
• Class Exercise - II
Elicitation and Collaboration
• Elicitation and collaboration Knowledge Area
• Exploring BRD Document
• Stakeholder Analysis and Management
• Requirement Elicitation Techniques
Requirements Analysis and Design Definition
• Knowledge Area - Requirements Analysis and Deisgn Definition (RADD)
Requirements Modelling with UML
• Introduction to UML
• Use Cases & relationships
• Use Cases Modelling Tool
• Class Example - Use Case Model
• Understanding & writing scenarios
• Class Example - Scenarios
• Activity Diagrams
• Tool for activity diagrams
• Class Example - Activity Diagrams
• Introuction to Prototyping
• Prototyping tool
• Class Example - Prototypes
Data Modelling
• Data Modelling basics & Techniques
• Class Example - Creating Datamodel for a project
Business Analysis Tools
• Use case Tool
• Activity Diagram Tool
• SQL Editor from Oracle
Preparing SRS Document
Handling Requirements in Agile Projects
• Need for Agile
• SCRUM methodology & roles
• Artifacts in Agile Projects
• Handling Requirements in Agile Projects
• Class Example - Flight Booking Portal
Verification and Validation
• Introduction to Requirements Lifecycle Management Knowledge Area
• Requirements Management
• Requirement Traceability Table
• RTT Demonstration
SQL for business analysts
• Database System Concepts
• Data in modern World
• Data types and attributes
• Using SELECT
• Class Examples
Knowledge Area - Strategy Analysis
• Introduction to Strategy Analysis
• Tasks of Strategy Analysis
• Chapter quiz
Knowledge Area - Solution Evaluation
• Introduction to Solution Evaluation
• Tasks of Solution Evaluation
• Chapter quiz
Project Assignments
• Project Assignment - I
• Project Assignment -II
Upcoming Batches Schedule
07:30 AM
-
09:30 AM ( IST )
10:30 AM
-
02:30 PM ( IST )
07:30 AM
-
09:30 AM ( IST )
10:30 AM
-
02:30 PM ( IST )
07:30 AM
-
09:30 AM ( IST )
Frequently asked questions (FAQ)
Will this course help me in becoming an IT business analyst?
What are the required skills for a new business analyst?
A new business analyst must have a good understanding of the following skills:
• Developing Requirements Specifications


• UML Modelling & related tools


• Data flow diagrams (DFD)


• Date Modelling


• SQL Basics


• User stories and backlog Management

This ECBA Certification course covers all these topics with case studies and practical examples.
What is the value of IIBA Certification for business Analysts?
International Institute of Business Analysis (IIBA) is one of the most respected certification organizations along with Project Management Institute (PMI). A certification from reputed organizations like IIBA always adds credibility to your resume as a stamp on your business analysis skills. A certification also helps you in differentiating your profile as compared to others.
Do I get any certificate after completing this course?
Yes, you will get a course completion certificate, once you finish the course. This certificate is provided to you for all the courses.
What is the advantage of Business analyst Course with US Healthcare Domain?
Understanding domain terminoloiges/key terms and knowledge of business processes is an important skill for every business analyst. That's why we have started these specialized BA training courses. The domain training modules are designed to help understand the concepts, terminologies and processes so that you can participate in the business analysis work with confidence.
Is this business analyst training suitable for non-IT professionals?
Yes, of course. This training is designed for entry level business analysts. This is a beginner level course and can be done by non IT professionals as well.
What is Business Analysis?
Business Analysis is the skill of identifying, defining, analyzing a business problem and then, evaluating and recommending the best solution for an organization. The business analysis skills is a universal skill and can be applied to solve any business problem. Business analysts use these skills.
Unfortantely, it has become synonymous with IT business analyst as well as business analytics professionals and that is confusing for many. IT business analyst deals with the understanding, analysis and modelling of IT system requirements to solve customer needs/problems. The business analytics professionals deal with data (possibly generated by software systems) using statistical and machine learning algorithms to solve customer needs/problems. Even though, we use business analysts to refer to both of them, they use completely different skill sets to achieve their goals.
Which IIBA certification exam I will be eligible for?
You will be eligible for ECBA certification exam. Please refer to the IIBA Certification pricing page for latest updates to the fee.
Can I do ECBA Certification course without healthcare Domain module?
Yes, of course. We have a ECBA Certification course specially designed for this purpose.
Techcanvass has published this mock test for ECBA certification exam. You can try this test, it has 10 questions.
Do you give us any project in this course?
Yes, We will actually give you two projects. You get sufficient time and guidance to complete the projects so that you gain hands-on skills.
In addition to that, there will be regular assignments given to you for practice, based on examples demonstrated in the class.
I am an IT professional and I am familiar with some concepts, do I still need to do full course?
Yes, you can do selected modules or you can go for mini courses. However, please note that 21 hrs of PDUs are required for appearing in IIBA Certification exam, so you need to attend at least 21 hrs to be eligible.
Is business analyst same as systems analyst or it business analyst?
Yes, systems analyst and it business analyst are broadly known as business analyst in the IT industry.
Do you also have learning management system (LMS) and what's the advantage?
Yes, we do have a learning management system. Our LMS has following features:
• Access to course PPTs


• Solved examples


• Solved assignments


• Class recordings (You get it even if you do classroom training)


• Online quizzes and tests
Importance of domain knowledge for Business Analysts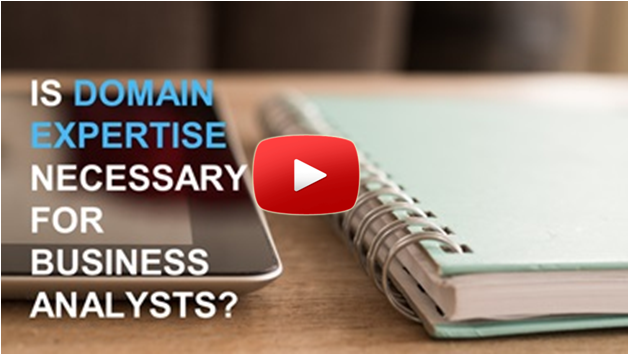 How important is domain knowledge for a business analyst? This is an often asked question so I decided to dedicate a full post to this topic.
Faculty & Technical Support
As a student you can ask questions with the trainers even after the classes. Simply send an email to TechHelp@techcanvass.co.in. You will get the answer as soon as possible.
Please note that our trainers are working professionals and sometimes may be busy with their office work.
Placement Assistance
Techcanvass provides placement assistance to all the students irrespective of modes of training. Our team explores the market for suitable openings regularly. You can always ask for the list of current openings from our counsellors.
Student Testimonials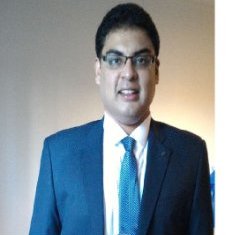 Harishkumar Chettiar, Assistant Consultant, Tata Consultancy Services, Singapore.
I would like to thank Techcanvass and its complete team for taking good care of me through out the course and being flexible with me w.r.t. schedule and content of the course.
I had opted for an online course in Techcanvass through Skype when I was in Sydney, Australia. Satisfaction level was above my expectation as credit goes to Abhishek Srivastava,

who is not only the head of Techcanvass but also a master in BA course work who is not only sharp with his practical examples but someone who encouraged discussion through out the course.

With 8+ years of experience in IT I had good enough background of how BA works as my experience was widely distributed Technically as well as functionally in Banking domain.

But Abhishek made sure that he tailor made the course for me so that I get what I want and we don't waste time in things that I already know.

Abhishek has a very high command on his communication and and has a very clear picture on the various Business Analysis aspects theoretically as well as practically with his vast experience in IT field. Off the course he has always been available with his valued expertise and knowledge and his ever ready nature of helping in need.

It has also been great to read the blogs and articles issued by Techcanvass thorough LinkedIn as they are useful and also gives you a road-map for this ever changing dynamic field of IT.

I would also like to thank Shiwangi who made sure that I had a smooth on boarding process within Techcanvass and also with regards to my sessions and there timings.

I would highly recommend Techcanvass to anyone who is interested in making a career in Business Analysis to join BA sessions online or in classroom as it has the best mentor that I have come across and also the content provided are up to the point which can be completely related to work.

Thank you Abhishek and the complete team of Techcanvass
Read More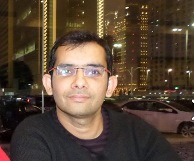 Rajeev Masawan, Business Analyst, Infogain
From day one i have never regretted choosing "Techcanvass", it has exceeded my expectations and motivated me to choose a profession as a business analyst. I would highly recommend to gain knowledge and skills from "Techcanvass" and make a career in IT Business World.

Neha Taurani
The training was nice. Learned a lot about the importance of BA in organization and what is the task done by BA's in company. Lots of practical example were given by the trainer to make us clear in every aspect.

Sujal Mishra
The classes are actual way of implementing BA that we get through certification. The staff and trainer are very helpful and supporting. The course material as well as portal access covers the content needed to do the certification.
Call Me Back / Send Course Details
UML modelling for business analysts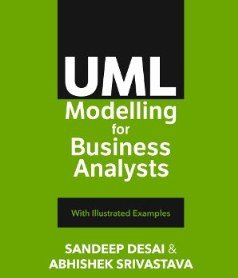 BA Interview Q & A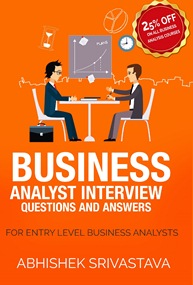 Subscribe to our Youtube Channel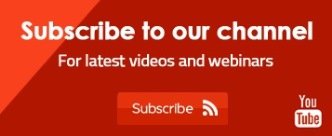 Our other business analysis courses
Business Analyst Training with Banking Domain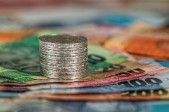 Business Analyst Training with Investment Banking Domain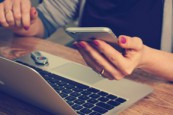 Business Analyst Training with Trade Finance Domain