ECBA Certification Training
Entry Certificate in Business Analysis (ECBA)
Entry Certificate in Business Analysis (ECBA) is an IIBA certification to help you become a business analyst. Techcanvass, being an Endorsed Education Provider (EEP) offers this ECBA certification course to help you meet the eligibility criteria.
Designed as a completely practical and hands-on course, it will help you master industry-accepted practical business analysis skills like UML Modelling, SQL, User Stories, SRS preparation etc.
The hands-on and interactive training will help you crack the business analyst interviews as well.
Join this course to become a Business Analyst
Key features of this business analyst course are: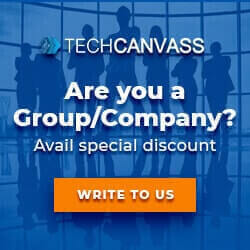 • ECBA Certification preparation
• Requirements Gathering and SRS
• UML Requirements Modelling
• UML Modelling Tools
• Agile Projects & Requirements Handling
• SQL Basics
• ECBA Test Simulator(1000+ questions)
• Course Certificate
• Resume assistance
Learn more about CCBA Certification Training or CBAP Certification Training.