Selenium Certification Training | CP-SAT Certification
CP-SAT Course Overview
Selenium certification training is a certification course leading to CP-SAT certification in Selenium 3.0 suite.
CP-SAT certification is the only recognized selenium certification in the world.
Our training will prepare you for this Selenium certification from scratch by covering Java basics, Selenium 3.0 suite and other CP-SAT topics.
The key features of this Selenium Certification course are:
• Covers Java Basics
• Selenium Web Driver
• TestNG and JUnit
• Automation Frameworks
• Agile Testing Basics
• CP-SAT Certification preparation
Certification Eligibility
Anyone with manual testing experience can go for this certification. This course covers Java basics also. So even if you don't know anything in Java, this course will get you started from the scratch.
Why CP-SAT course from Techcanvass?
Hands-on Training
Every session comprises of concepts, demos and practice.
Weekends course
Classes on Sat & Sun – 4 hrs each day.
Mock Tests
Mock tests for CP-SAT exam (MCQ as well as Practical)
Projects
Project and multiple business processes automation.
LMS Portal
TechEdge portal with learning resources.
CP-SAT Certification
Take the test from Techcanvass offices.
Course Material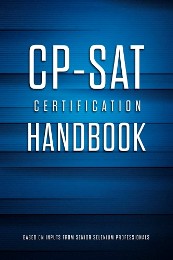 CP-SAT Certification handbook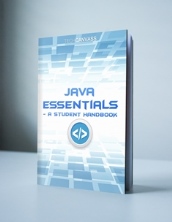 Java Handbook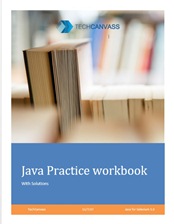 Java Practice Workbook
These books are available in your Learning Management System (LMS) Portal.
Course Preview Videos
Course Delivery Modes
You can attend this CP-SAT selenium certification course in Mumbai and Pune classrooms.Live Online training with real-time trainer interactions can be attended from anywhere in the world.
Classroom Training
40 hrs classroom training
Recorded Sessions
LMS Portal for 180-days
20-hrs of Project Work
Mock Tests for CP-SAT preperation

Live Online Training
40 hrs live online Training
Recorded Sessions
LMS Portal for 180-days
20-hrs of Project Work
Mock Tests for CP-SAT preperation

Course Syllabus
This selenium training course is designed to provide you a comprehensive and hands-on training on Java basics and Selenium 3.0. You have the option to go for the professional course or advance course.
CP-SAT Certification Course Modules
Introduction to Selenium
• Introduction to Selenium
• Introduction to Automation Testing
• Scope of Selenium Training
• Why Automation Testing
• Introduction to testing Lifecycle
• What was Selenium 1.0
• What is Selenium 2.0
• Selenium 1 Vs Selenium 2
• What is web driver?
• Why Web Driver?
What's new in Selenium 3.0
Introduction to Eclipse
• The Eclipse Tool
• Walk through of Eclipse
• Role of Eclipse
Setting up Eclipse
• Downloading Selenium Jar Files
• Checking JDK version
• Break points
• Setting up JAVA PATH
• Adding JAR files
• Setting up first project
• Running First Java Program
Java Essentials for Selenium
• Java program structure
• Java Concepts
• Programming Concepts
• File Handling
Selenium IDE
• Installing Selenium IDE
• Recording Script
• Running, Pausing and debugging Script
• Running a script line by line
• Inserting commands in between script
Verifications and Assertions
• Introduction
• Verification and Asserts
• When to use verify and when to use assertions
• Extracting values from a drop down
• Echo, StoreEval and StoredVars Demystified
• Regular expressions usage
Locators
• What are locators
• Types of locators
• Examples of using Locators
• Advantages and disadvantages of using locators
Web Driver Part-I
• Introduction of Web Driver
• Download & configuring Web driver
• Architecture of selenium web driver
• Drivers for Firefox, IE, chrome, I-phone, Android
• First Selenium Code
• Introduction to basic commands like get/navigate
• Exception Handling in Selenium
Web Driver Part-II
• How to locate elements - Find Element(s)
• Dealing with various elements including Dropdown
• Introducing wait , implicit and explicit wait
• Proxy settings with web driver/Work ing with proxy
Web Driver Part-III
• Working with Windows, Tabs and Frames
• Working with static and dynamic Web tables
• ACTIONS CLASS FOR MOUSE AND KEYBOARD ACTIONS
TestNG Framework
• Introduction to TestNG framework
• Logging
• Annotations
• Parameters
• Assert class
LIVE Project
You will also be doing a real-life mini Project assignment during the course
CP-SAT Specific Modules
JUnit Framework
• Introduction to JUnit Framework
• JUnit Annotations
Testing Frameworks
• What is automation framework
• Components of Automation framework
• Data Driven Framework
• Page factory and page object model
Introduction to Maven
• What is Maven?
• Purpose of Maven
• Installing Maven
• How to use Maven
Selenium Grid
• Concept of Grid
• Setting up Grid for multi browser test
Selenium Tests in Continuous Integration environment
• Concept of continuous Integration
• ANT tasks
• ANT tasks in Jenkins/Hudson
Automation in Agile Projects
• Agile Manifesto
• Agile in Practice
• Incremental and Iterative development
• Scrum - Testing in iterations
• Testing challenges in Agile
• Test Automation
Upcoming Batches Schedule
10:00 AM
-
02:00 PM ( IST )
07:30 AM
-
09:30 AM ( IST )
10:00 AM
-
02:00 PM ( IST )
07:30 PM
-
09:30 PM ( IST )
02:30 PM
-
06:30 PM ( IST )
07:30 AM
-
09:30 PM ( IST )
Frequently asked questions (FAQ)
What is CP-SAT?
CP-SAT stands for "Certified Professional – Selenium Automation Testing". CP-SAT is the only recognized certification in Selenium. This certification is prepared and honoured by "Agile Testing Alliance" & "University Teknologi Malaysia (UTM)".
What is CP-SAT fees?
The CP-SAT certification fees is INR 6500/- and that needs to be deposited directly with Agile Testing Alliance. It's not included in the fees. However as Techcanvass is a partner, you will get a discount in the exam fees as well.
I am a manual tester Can I do CP-SAT certification?
Our course is designed for manual testers. The course starts with the basics of Java and then covers all the concepts of selenium as well. If you are into manual testing, you will find this course very useful.
I am an automation tester but don't know Java, can I do this certification?
The course starts with the basics of Java and then covers all the concepts of selenium as well. So even if you don't know Java, you can join this course and start with the java basics.
I am already working in Selenium, do I need to do all the modules for CP-SAT?
Not at all, you only need to attend one day program, depending on your current skills. Contact our course co-ordinator at techhelp@techcanvass.co.in to know the applicable duration and fees for the course.
What is the difference between Agile Business Analyst and Product Owner?
A product owner is a defined role for SCRUM methodology only and is not valid for all the Agile methodologies. Agile business Analyst refers to the business analysis conducted in any software project following Agile methodologies not necessarily SCRUM.But broadly speaking, product owners have a restricted role as compared to a typical business analyst.
Free Java and Selenium 3.0 Tutorials
Java Tutorials for Beginners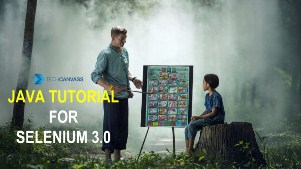 Java tutorials for beginners has been written for professionals, who are completely new to Java and Selenium. These tutorials are written specifically keeping in mind Selenium 3.0 requirements. So the tutorials are to-the-point and are written in simple to understand language with examples.
Go to Tutorials
Selenium Tutorials for beginners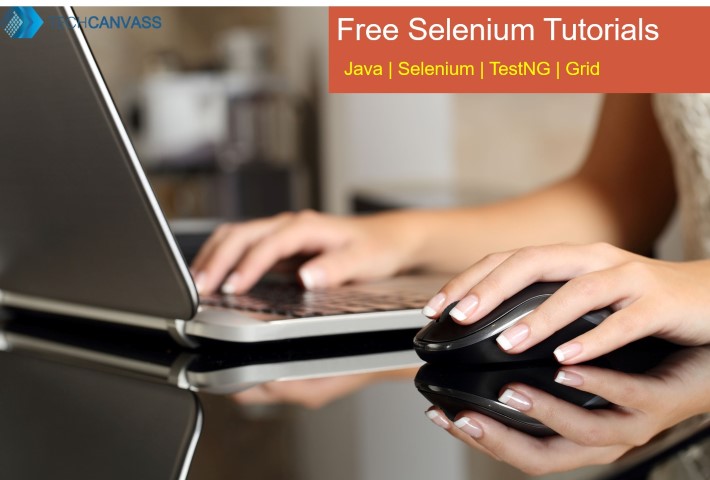 This is a complete tutorial on Java, Selenium, TestNG and Grid. You will learn Java and selenium from scratch. It is written for complete beginners.
Go to Tutorials
Student Testimonials

as on Google page
Lawrence Fernandes
I have completed Selenium Automation course from techcanvass powai branch. The thing I liked the most is that they take batches of 7 people each, which helps for better interaction with the professor and better doubt solving. The professors have good knowledge what they teach. I would recommend techcanvass anytime.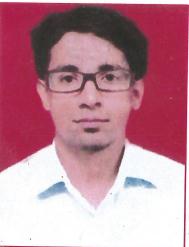 Yogesh Ganpule
Good for beginners and people who are new to coding , all details covered, best in Mumbai. Automations (Selenium + java ) Taught very nicely.

Deepika Chaudhary
Took Selenium Advanced course here and the teaching methods are good. Attention is given to each student. All an all it is good.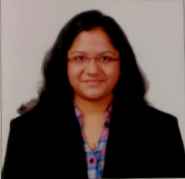 Sahana Gadagkar
Topics were covered in an orderly manner. Doubts were clarified properly. Had a good overall experience in the training program.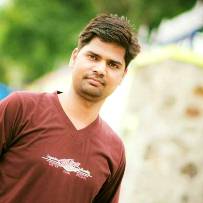 Vinay Verma
Techcanvass is very good institute in terms of technical expertise, they provide better knowledge and hands on to their students and help them in all extends. Parallel, student needs practice with all the skill & knowledge provided by institute by self as well.
Call Me Back / Send Course Details
Subscribe to our Youtube Channel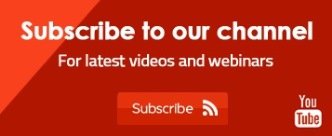 Related Courses
Python Selenium Training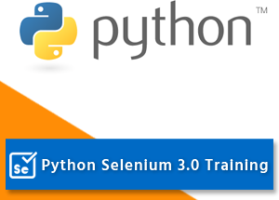 DevOps Certification Training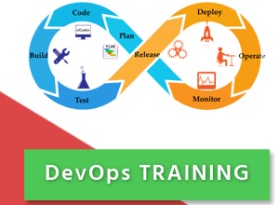 Selenium 3.0 Training Course

Mobile Testing with Appium