ECBA Certification Exam simulator overview
The ECBA exam simulator is a simulated ECBA practice tests platform. These ECBA exam questions are based on IIBA BABOK guide version 3.
You can practice with knowledge area wise tests. Once you feel confident, then you can take up full length ECBA tests for maximum benefit.
The ECBA question bank used for this simulator is fairly large and calibrated well for a first attempt success. As per IIBA website, ECBA exam questions are not evenly distributed across the knowledg areas. Weightage of each of the knoledge areas is shown below:
Business Analysis planning and monitoring - 5%


Elicitation and Collaboration - 20%


Requirements Life cycle management - 20%


Strategy Analysis - 5%


Requirements Analysis and Design Definition - 24%


Solution Evaluation - 1%
Key features
The ECBA certification exam simulator has multiple features and some of them are listed below:
The questions are designed keeping in mind the ECBA certification exam pattern


You can take unlimited knowledge area wise tests


Each of the knowledge area wise test will have 20 questions (to be completed in 20 minutes)


We have intentionally kept the duration little less than provided by IIBA


The full-length tests will be 1.5 hrs long and will have 50 questions


The full-length tests will be exactly similar to actual test in terms of questions and duration
The questions are multiple choice and are randomly selected
ECBA Certification Exam FAQ
Student Testimonials
as on Google Page
Techcanvass test series helped me gain confidence in cracking my ECBA certification exam! The questions in the mock meet quality standards! Happy to recommend techcanvass to all the prospective candidates!

Amol Pahuja
It is with great gratitude that I would like to convey my thanks to you for running and organization like TechCanvass. I have recently appeared for the ECBA certification by IIBA and had taken your test series to prepare for the same. I feel glad to inform you that I have cleared the certification and the test series has been of great help to me. The provision that we can save the status of the test and continue later was really good.

Brian Farmer, Australia
Thank you for enquiring about my experience. I certainly appreciate your assistance in resolving my earlier concerns about the platform.
As you know, I was initially disappointed with the platform due to the display issues I experienced with the questions being truncated or missing the relevant images.
However, I was very pleased with how you handled my enquiry and resolved the issue.
I am happy to say that I have passed the exam. As of 5 September 2017, those taking the online tests through PSI are now informed of a Pass/Fail result immediately on conclusion of the examination.
As it happens the pass mark turned out to be approximately 60% instead of the 80% mark you have listed. - That said studying towards the 80% mark has ensured I have thoroughly learned the material.
Overall I found the test series an extremely useful and beneficial study aid. Well done.
Read More

Vinay Banpel
The test series was effective for passing ECBA exam successfully. The exam questions were in line with the test bank provided by Tech Canvass. The response on my queries were answered quickly. I would recommend Tech Canvass for Business Analysis coaching.

as on Google Page
Exam simulator is good tool, this improved confidence before taking the exam.
I completed a ECBA course with Techcanvas this month. It was a internet coaching class - but was as great as a classroom with direct contact. The admission process is efficient and quickly you get access to the learning systems.
The tutors are very good with the content - give multiple case studies, examples, class room problem solving to make you understand concepts clearly.
A intensive program with perfect focus on learning and revision simultaneously to enable you get the desired certification. The course also has a unique test simulator which was extremely helpful and makes the actual certification exam look like SUPER EASY to crack.
The support groups and other members who coordinate for the project completion and test completion are great too. The material / slides / reading they provide is extremely helpful.
Value for money - perfect timeline - Very professional Institute!
Thanks to Tech canvas Im a certified ECBA professional . Im confident I will do my CCBA with techCanvas. Thank you Abhishek sir and team!
Read More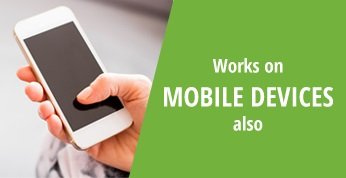 You need to register to take a FREE test, once you register, you will receive an email with the login credentials
Combo Offers
ECBA Self-learning Course +
10-days ECBA exam simulator access
Fees
6,400/- + 1299/-
= 7,699/- (GST Extra)
---
Fees
6,400/- + 200/-
6,400/- + 322/-
---
Our Founder's Book on Amazon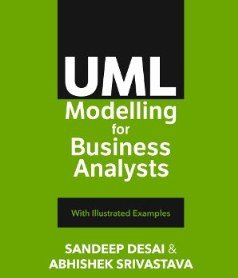 BA Interview Q & A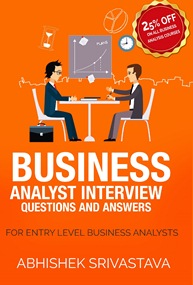 Business Analyst Certification Courses
Business Analyst Training (ECBA)
Certified Agile Business Analyst (CABA) Training